LEX RESEARCH is a NOT-FOR-PROFIT NETWORK.

IT IS A PRIVATE RESEARCH NETWORK.

WITHOUT LOGGING IN YOU WILL ONLY HAVE ACCESS TO THIS PAGE, THE MISSION STATEMENT, CODE OF CONDUCT AND LEX PUBLIC.
.

Please be advised that this CfPs is open to members of these four networks only. It is possible to became a member of LEX and the VAWGRN. Membership is free but there is a membership process..
'Thinking Theory, Research & Practice: The Feminist Politics of Social Justice'
A JOINT CONFERENCE OF THE LEX, VAWGRN, FRAN & CSEL RESEARCH NETWORKS
The call for papers and panels is now open for our second joint international annual conference. We welcome submissions from members of these four networks
whose
work offers innovations in feminist and trans-disciplinary theory, research and practice relative to global social justice issues.
This will be a two-day in-person conference.


The international feminist movement has used the principles of social justice to lobby governments for social change around women's equality, human rights, reproductive rights and sexual autonomy. Similarly, the LGB social movements (later LGBTQ) used these principles to challenge dominant constructions of masculinity, femininity, homophobia and the primacy of heteronormativity, including hard-fought gains and legal protections being rolled back or under threat. Over time, these movements have sought equality through legislative change and by changing minds about their need for new rights, benefits and protections from harm and exclusion in all its forms. Although many of those involved in these campaigns disagreed about the meaning of sexuality and gender and the best ways to achieve political and legal goals; what united them was their commitment to political dissent and social transformation through full recognition of their identities and citizenship rights.
While we have made some important legal, political and social gains on these and other issues, our contemporary 'moment' shows that we have much to do. The recent incarnation of the #MeToo movement illustrates that patriarchy and the attendant institutional values that accept and normalise sexual assault and rape and facilitate a culture of white, male entitlement are, in the words of the World Health Organisation, 'devastatingly pervasive'. Women remain under threat of violence and death. LGBTQ people continue to suffer intolerance, xenophobia, misogyny and homophobia. Thus, one of the key challenges that feminism faces today is keeping open spaces for the work of critique, contestation and challenge to injustice, inequality and violence in all its forms.
This conference invites papers that aim to contribute to new approaches to feminist theory, research and practice to address this and/or other issues that can advance knowledge in those fields and inform feminist activism through social justice.
Issues and themes around global social justice for panels may include but are not limited to:
● New theoretical frameworks for feminist research;
● Innovative research method
● Feminist practice, activism and strategy
● Asylum seekers and refugees
● Immigration, mobility and justice
● Human rights
● Emotion and law
● Gender-based violence
● Domestic violence and coercive control
● Sexual governance and regulation
● Sexual politics
● Sexuality
● Gender identity
● Gender, sexuality and the contemporary family
● Gender equality law and policy
● Policing
● Criminal law and criminalisation
● Gender and Health
● Intersectionality and identity
.
Submission Procedure:
Please email your abstract (of up to 150 words) as a Word document or PDF by 31st March, 2023, to the Conference Organising Committee (registration@lexnetwork.org). If you have a suggestion for a panel, then please submit that for consideration. Please specify when you submit your abstract to which network all authors belong, and who plans to attend the conference to present the paper.
Details for the registration process will follow in due course.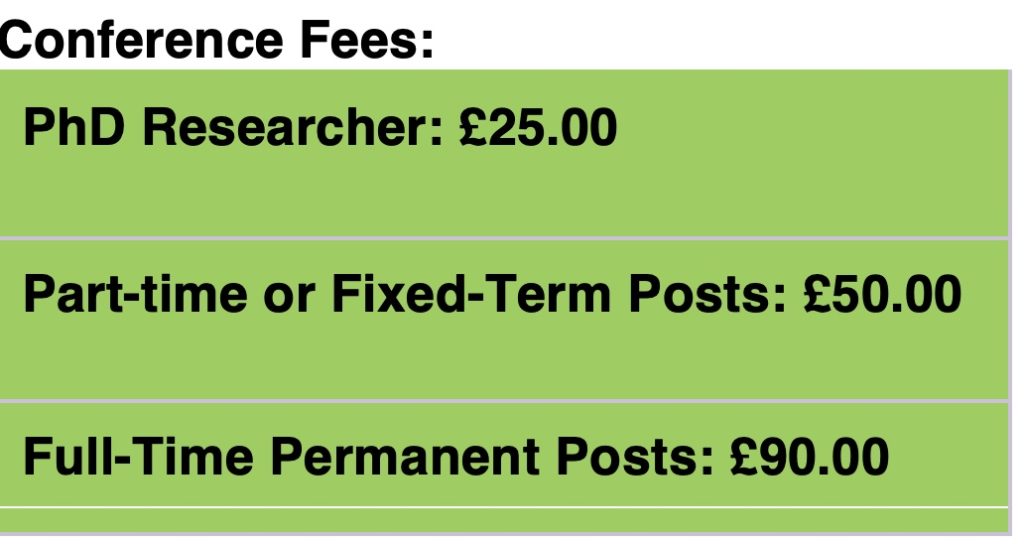 DAY 1
13:00 – 14: 30 Arrival, Lunch, Registration & Networking Opportunity for All
13: 00 – 14:00 Early Career Researcher Working Lunch (optional)
14:30 – 16: 00 Panel Session 1 & 2
16:30 – 18:00 Keynote Address
18:00 – 19:30 Drinks Reception
DAY 2
09:15 – 09:45 Teas & Coffee
09:45 – 10:00 Welcome
10:00 – 11:30 Panel Sessions 3 & 4
11:30 – 12:00 Break
12:00 – 13:30 Panel Sessions 5 & 6
13:30 – 14:30 Lunch
14:30 – 16:00 Panel Sessions 7 & 8
16:00 – 16:45 Roundtable (Concluding Thoughts)
* The conference is being convened by and seeks to bring members together from:

• The Law, Gender & Sexuality Research Network (LEX) (admin@lexnetwork.org) https://www.lexnetwork.org/

• The Violence Against Women and Girls Network ( vawgrn@uos.ac.uk)

• The Feminist Legal Research and Action Network (Sarah.Singh@liverpool.ac.uk) and https://www.liverpool.ac.uk/law/research/fran/?

• The Centre for the Study of Emotion and Law (CSEL@rhul.ac.uk) https://csel.psychologyresearch.co.uk
.